Friday 28th November 2014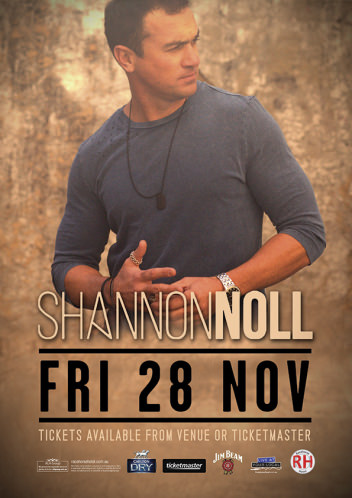 Shannon Noll
Plus Special Guest
Buy Tickets At Ticketmaster
Following a successful decade on the Australian music scene, 2014 has been a big year for Shannon, with the highly anticipated release of 'We Only Live Once', an unforgettable, upbeat track with a powerful message of positivity; promoting living life to the fullest. The uplifting tune was written by Noll, Brett Creswell and Lindsay Rimes, and produced by well-respected industry veteran Pro J who earned his reputation writing and producing tracks for the likes of Robin Thicke, Lil' Wayne and Jennifer Hudson. 'We Only Live Once' is being praised by the critics and the media as Shannon's comeback to the mainstream musical scene, as is the first track to be released off his forthcoming album, which is set for release in late 2014.
The tour will see Shannon perform a mixture of old and new songs. "I was really disappointed not to have been able to finish the Invincible Tour due to illness and now I really can't wait to get back out on the road for 'We Only Live Once' so I can play my new music and old classics to the fans who missed out last time as well as to new audiences on this tour," said Shannon about the upcoming tour.
Shannon is one of Australia's most successful singer-songwriters, proving his longevity ten years after being named runner up in the first series of Australian Idol. Since rising to prominence in 2003, Noll has released five top ten albums, had 17 platinum and 3 gold accreditations, and boasts a reputation as the only Australian male artist in national chart history to have ever achieved ten consecutive top ten singles. His first album 'That's What I'm Talking About' was certified 3 x platinum with 17 platinum and three gold accreditations to follow. In recent years Shannon has released an autobiography, 'Shannon Noll, So Far' in 2012, an album, 'A Million Suns', with new record label Universal Music Australia as well as appearing on Seven Network's Dancing With The Stars.
$30 pre-sold from the venue or from Ticketmaster (+bf)
Tickets available at venue
Booking fee may apply
18+ Only - Photo ID required
Doors from 8pm
Thursday 25th December 2014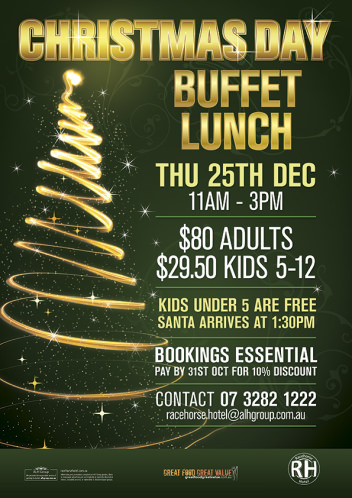 Book Now For Christmas Day Buffet Lunch
Buy Tickets Online Now
Don't feel like cooking this Christmas? Let us do all the cooking for. Come and enjoy our delicious Christmas Buffet lunch while you celebrate the day with family and friends.
Santa will be arriving at 1.30pm on the day!
Come in and enjoy the experience with us and have a joyful day. Book early as seats sell fast. Phone: (07) 3282 1222.
Merry Christmas!
Conditions apply. Bookings are essential. 10% discount if paid by the 31st of October, 2014. See staff for details.
$80 Adults
$29.50 Kids 5 - 12 years
Kids under 5 FREE
Tickets available at venue
Booking fee may apply
11am - 3pm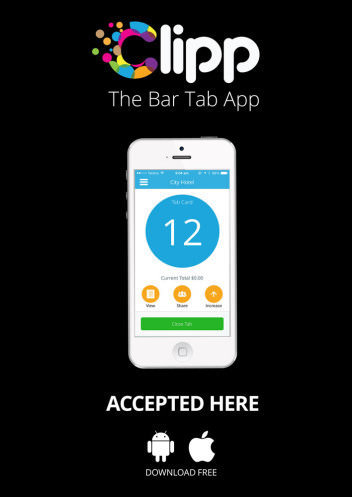 Clipp the Bar Tab App is Now Here
Clipp the Bar Tab App allows you to pay for food and drinks directly from your smartphone.
Simply download the app and connect a credit card to your account.
Set your tab limit and and flash your phone when placing your order.
View all your transactions in real time and when you're ready to leave, simply close the tab from your phone.
Come and give it a go!
See staff for details and conditions.