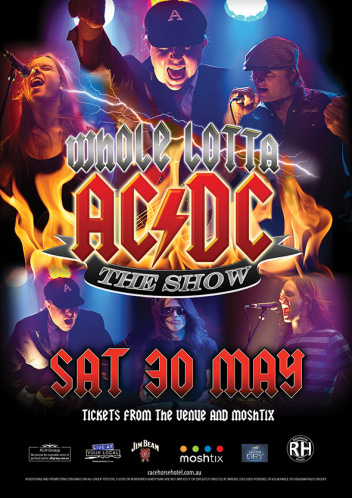 A Whole Lotta AC/DC
Tribute Show
Whole Lotta AC/DC is the complete tribute to rock legends, AC/DC, playing and celebrating the greatest hits of this classic hard rock band.
The band assaults audiences from the word 'GO', with a superbly accurate show complete with costumes, concert quality sound and lighting and the unrelenting energy that AC/DC has become famous for. The show takes on the greatest hits of both Bon Scott and Brian Johnson eras, including early supercharged hits like "TNT", "Long way to the Top", "Highway To Hell," "High Voltage," and "Whole Lotta Rosie". The band continues through the catalogue of hits, effortlessly making the transition to the modern day sound of the Brian Johnson era. This includes anthems from the critically acclaimed "Back in Black" album with songs like, "You Shook Me All Night Long", "Rock n Roll Aint Noise Pollution" and "Hells Bells" through to "For Those About to Rock (We Salute You)","Thunderstruck", all the way up to the modern day triumph, "Rock n Roll Train".
Don't Miss Whole Lotta AC/DC!
Tickets available at venue
Booking fee may apply
18+ Only - Photo ID required
8pm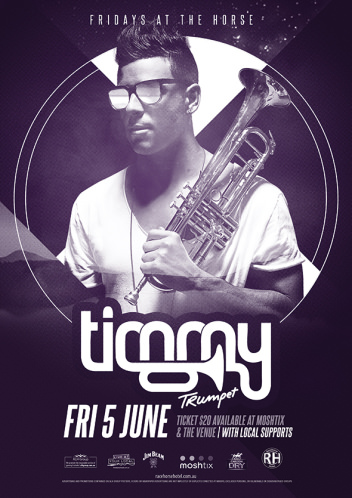 Timmy Trumpet
The name behind the biggest song of 2014 brings his electrifying show to The Racehorse Hotel for one night only!
Tickets are limited and selling fast and are available from the venue and moshtix.
18+ Only - Photo ID required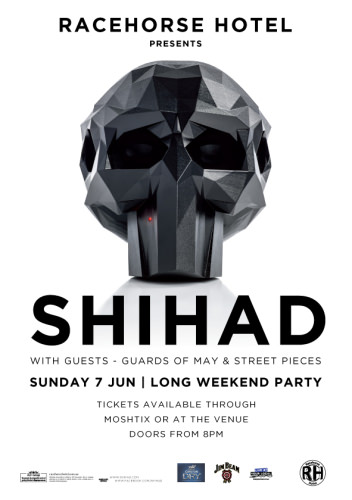 Shihad
FVEY. In late 2014 SHIHAD released their new album FVEY. With a comet trail of glowing reviews FVEY landed in the Australian Top 10 ARIA Album Chart and #1 in New Zealand.
By far SHIHAD's finest work in over a decade FVEYrepresentednothing less than a stunning return to form for the Melbourne residents. Renowned for setting the bar for live rock performances, Shihaddebuted FVEY in Brisbane at BigSound in September 2014 playing the album start to finish.
KILLJOY. Further to the recent release of FVEY, on Friday April 17thSHIHAD celebrated the 20th anniversary of their seminal album KILLJOY with a release of the re-mastered Album.
SHIHAD are now excited to announce a one off long lost weekend of Rock N Roll mayhem aimed at Brisbane. One of the most incendiary live bands on the planet will perform large chunks of both FVEY and KILLJOY along with choice cuts from their huge catalogue.
Tickets available at venue
Booking fee may apply
18+ Only - Photo ID required
8pm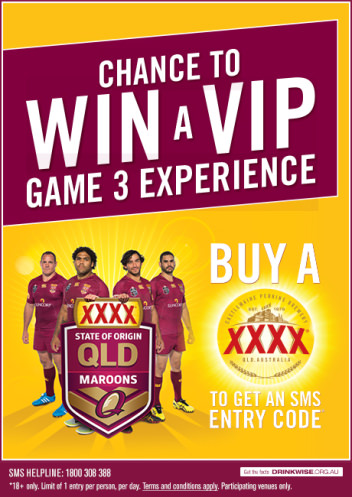 Win a State of Origin VIP Experience
Have your chance to win a VIP Game 3 State of Origin experience! Just buy a XXXX to receive an SMS entry code.
VIP Experience
Prize is valued at up to $5,000 for winner + 3 mates and includes:
Return economy airfares within QLD to Brisbane
2 nights at the XXXX QLD Maroons hotel
Airport transfers to hotel
Tickets to Game 3 Suncorp stadium
A Tour of the XXXX QLD Maroons sheds
Hold banner as the XXXX QLD Maroons run onto field
Draw: The draw will take place at 3pm on the 23rd of June, 2015. The first valid entry will receive the prize.
Customer receives SMS code when purchasing any XXXX Product.
Terms and conditions apply. Limit of one (1) entry per person, per day. Customer receives SMS code when purchasing any XXXX Product. Participating venues only.
18+ Only - Photo ID required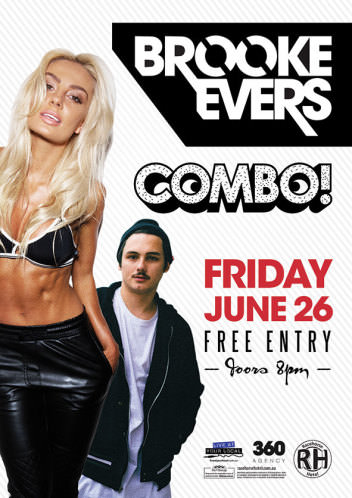 Brooke Evers & Combo
Fridays at The Horse presents Brooke Evers and Combo for one night only!
Brooke Evers is one of the hottest Australian DJ exports to venture across the shores into Asia, Europe and the Americas. In her home country of Australia, she hosts her very own weekly radio show on the nation's largest network. With notable remix productions of original artists such as Savage, Matt Corby, MITS and Marcus Santoro, Brooke Evers is fast becoming the full package. DJ, Producer, TV personality, Brand Ambassador and one of the hottest international cover models Australia has witnessed.
Combo - From humble beginnings, COMBO has become one of the counties most sought after remix artists, servicing Ministry of Sound (Hussle & Downright), Onelove, Jump To This & Hype, as well as being added to the remix EP for the Triple Platinum selling record 'Swing', by Joel Fletcher. No stranger to the ARIA charts, having spent a countless amount of weeks there for his remixes, and most recently with his original 'Ghetto Bounce' & 'Monkey Business", the bloke can write a tune.
This is a FREE event
18+ Only - Photo ID required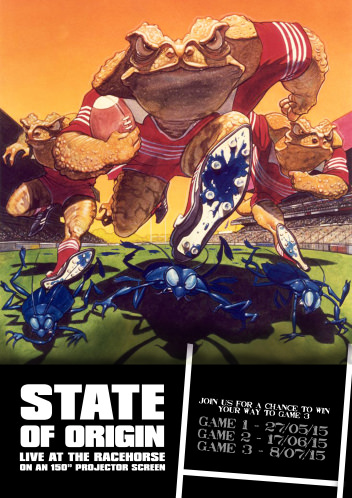 State of Origin
We have all your Origin needs covered at the Racehorse Hotel.
Game 1 - 27th May
Game 2 - 17th June
Game 3 - 8th July
150 inch BIG screen
Full sound
Promo girls doing drink service
Food Specials
Win tickets to game 3 in Brisbane
Why not grab a kilo of chicken wings and a beer tower for $25 on the night!
Saturday 24th October 2015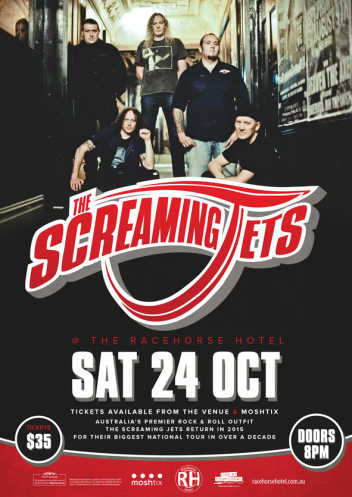 The Screaming Jets
Australia's Premier Rock & Roll Outfit, The Screaming Jets return in 2016 for their biggest national tour in over a decade.
With a swag of new tunes, The Screaming Jets will be hittin' the highways and comin' to a town near you from October through til the end of 2016.
Whether it's the heart of the city, the pulsing suburbs or a good old fashioned country pub, The Screaming Jets are a band that thrives on the road, energized by reaching each and every fan.
Catch them at the Racehorse Hotel Saturday 24th October.
Tickets available at venue
Booking fee may apply
18+ Only - Photo ID required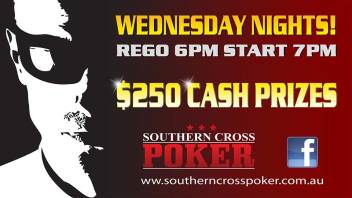 Southern Cross Poker
The largest poker games in Ipswich are held at the Racehorse Hotel every Wednesday and now Sunday night, with over 60 players a week you'd better bring your A game.
Registration from 6pm
Games start from 7pm
Conditions may apply. See staff for details.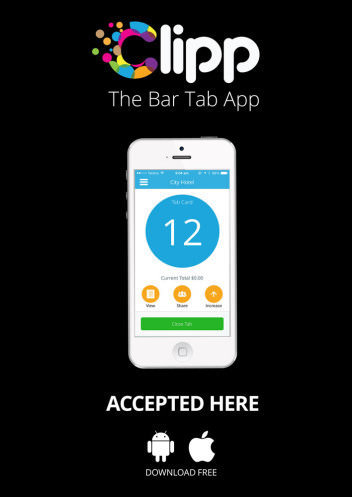 Clipp the Bar Tab App is Now Here
Clipp the Bar Tab App allows you to pay for food and drinks directly from your smartphone.
Simply download the app and connect a credit card to your account.
Set your tab limit and flash your phone when placing your order.
View all your purchases in real time and when you're ready to leave, simply close the tab from your phone.
Come and give it a go!
See staff for details and conditions.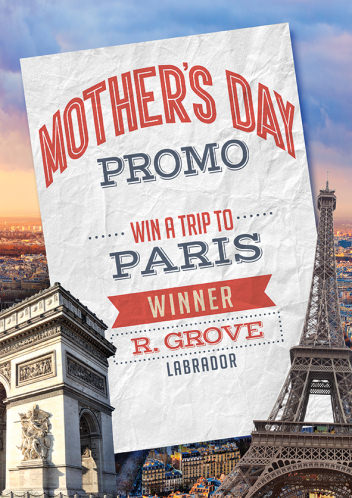 Winner Announced: Win a Trip to Paris
Congratulations to R. Grove of Labrador (QLD), winner of the 'Trip to Paris' competition.
Thank you to all the mums and families that dined with us on Mother's Day and entered the competition.
We hope you had a lovely day and look forward to seeing you back next year.